Hey guys/gurls! A couple years back myself and the brothers in law all got matching yaks. The Native watercraft Slayer propel 10. At the time we got a great deal from Capacity Watersports, thanks Natalie!! And we've been over the moon with how these little yaks have performed. They arent without their limitations being a 10ft kayak but they suited us and we've used them locally in PPB, Patterson river, Mallacoota and a recent 3 night kayak trip down the Glenelg river where we camped/paddled a 50km stretch back down to the mouth. Was amazing! The Native Slayers were perfect.
I do however like the Hobies..... the fit-out on the Pro Anglers is just much better, the hull shape is better the drive more efficient. But...... even with the new reverse drive the completely hands free operation of the pedal drive on the Slayer is for me still a massive advantage, one I'm unwilling to sacrifice. The size was also a big factor. I don't want a 12ft boat, 10ft is the right size for me. If hobie ever make a hands free reverse Pro Angler 10 then they might get my business.... but for now I figured I'd take some DNA from the PA and splice it into the Slayer.
Meet the creation of Yakenstein! The Native Pro Slayer 10.
From the start. The Slayer is pretty basic. Its got a few rails, front hatch, small rear hatch and thats about it. I looked at all the different after market attachments that were available and liked the plug n play of Railblaza stuff and some of the Ram gear. A lot needed slight/major modification to fit how i wanted and the first thing i wanted was a rail port in each of the front rails. These came with a riser needed if you weren't drilling a hole into the hull to flush mount. I wasn't keen on that so first job was to remove and mod the rails -
Marked out and clamped down.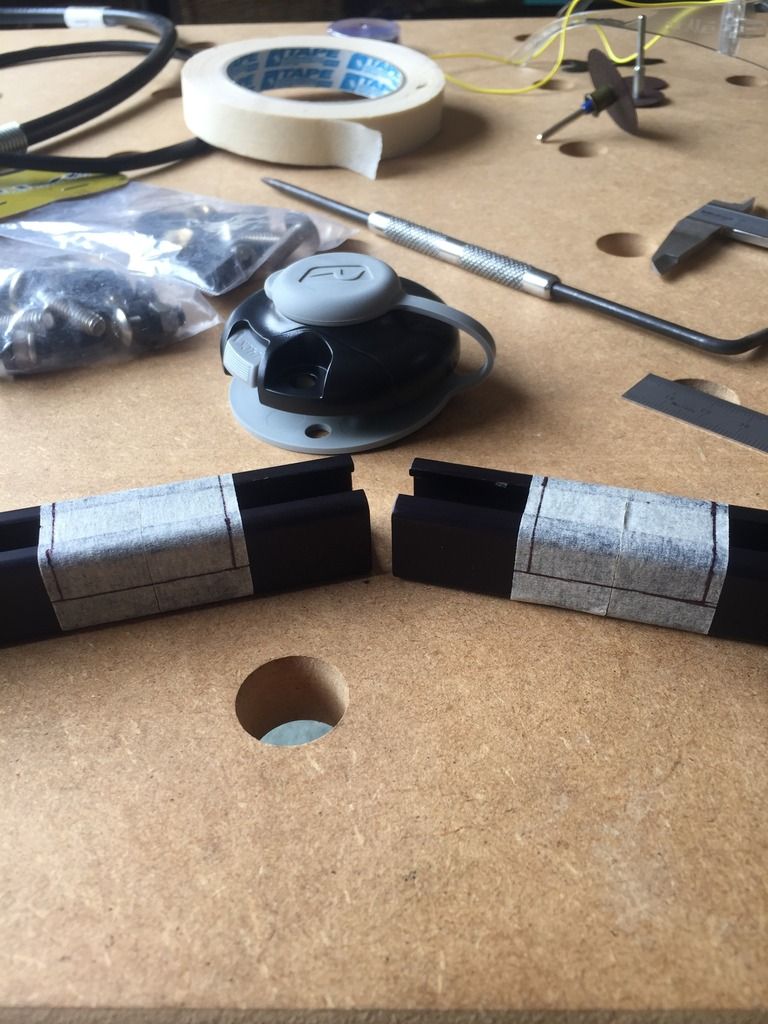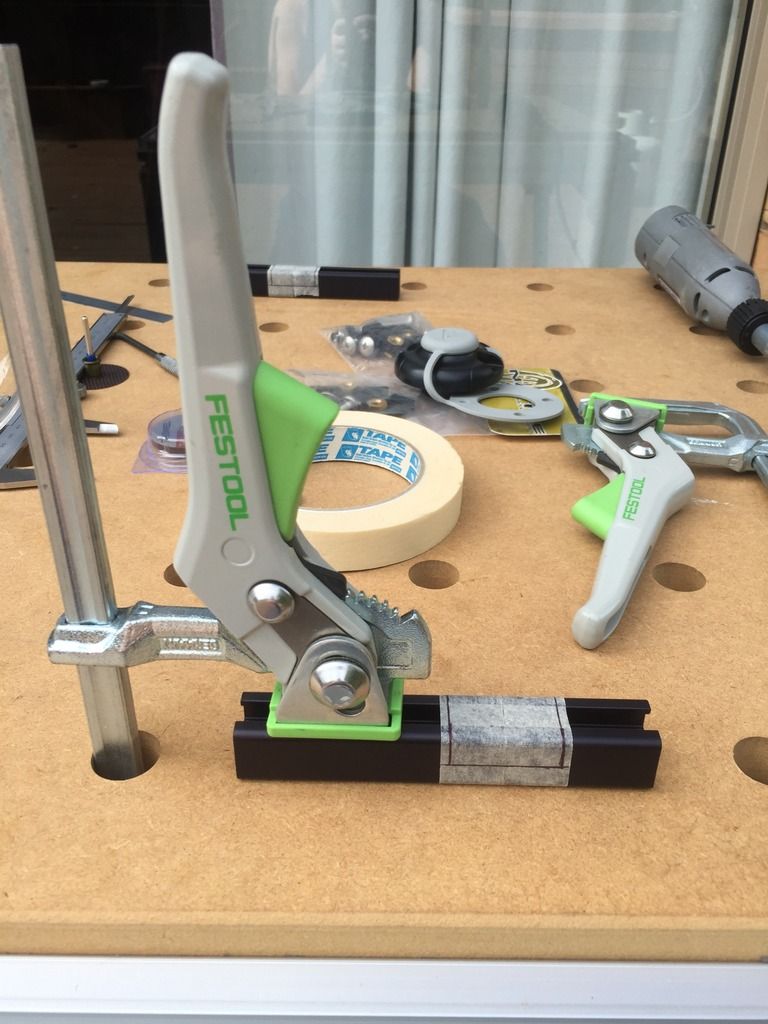 Dremel did the job.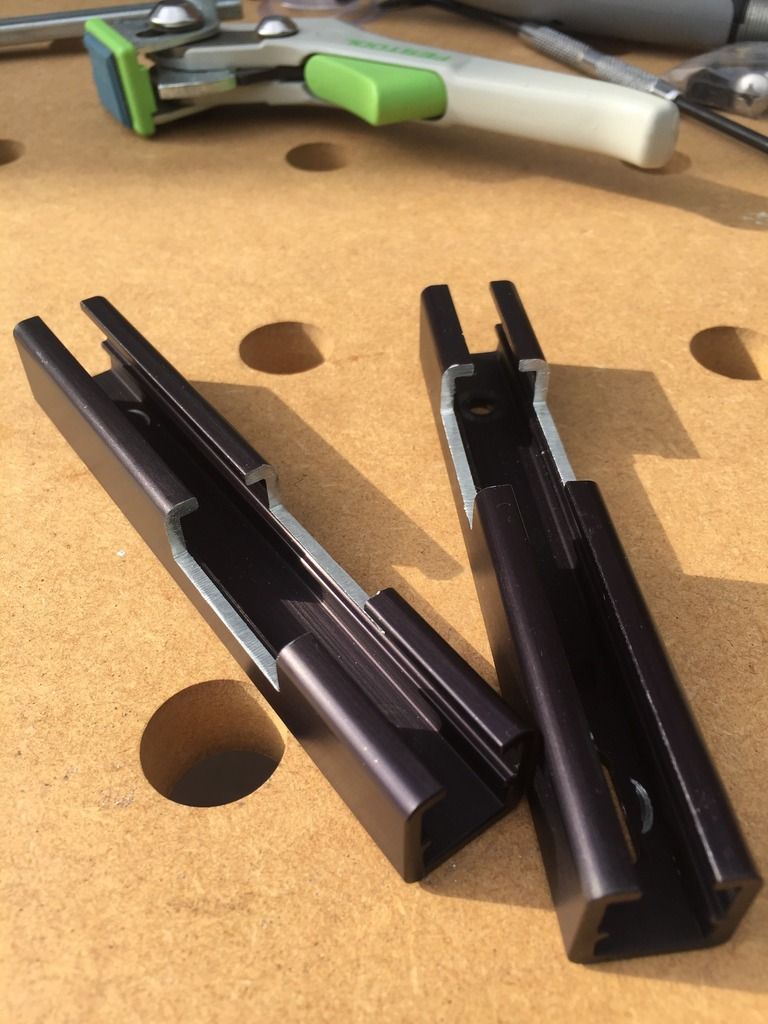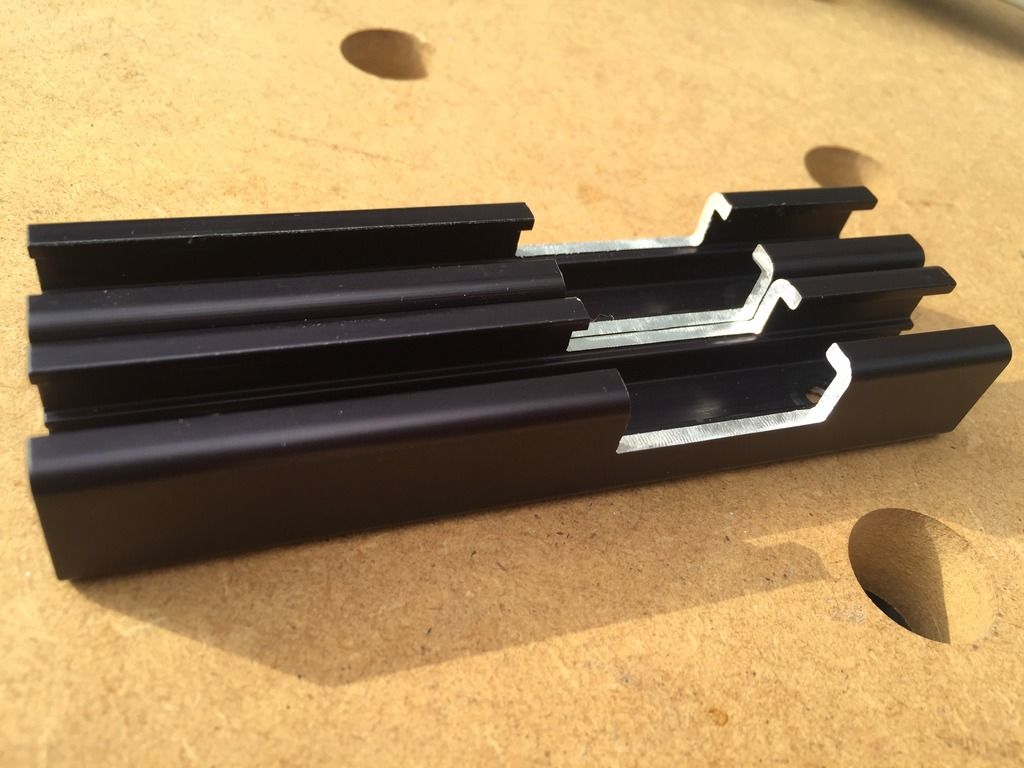 Chopped down the lugs to hold the ports in the rails.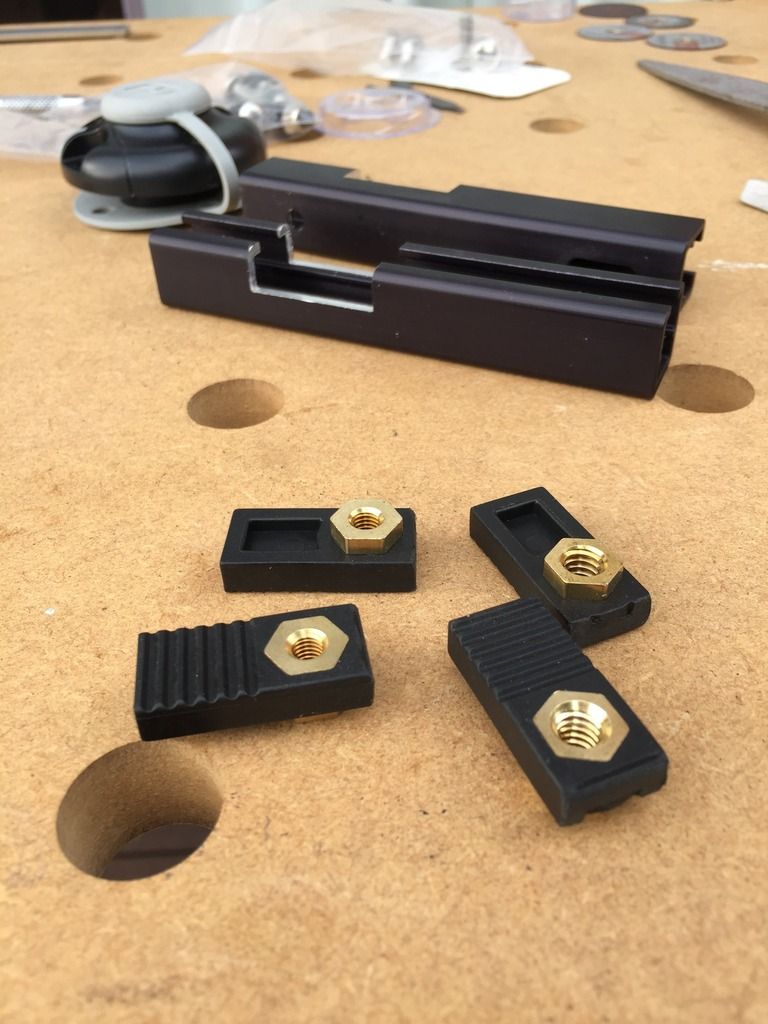 Flush!
In.