Hello All
Managed a few photos before and after: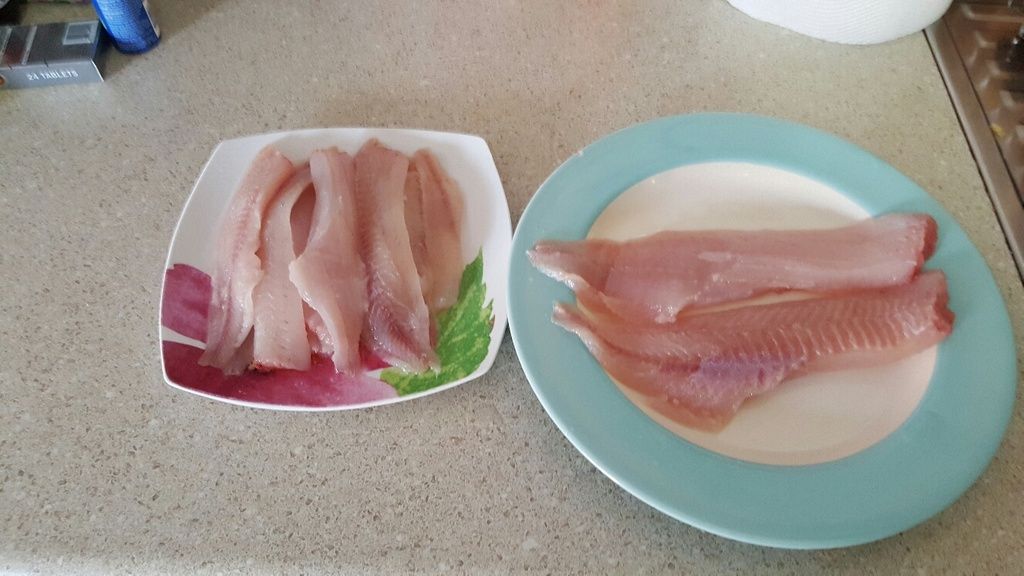 Here is the cleaned redfin, the larger plate ended up cooked dusted with flour with chips for dinner, smaller plate went on to make 4 burgers for lunch.
Ingredients for the patties:
about 400g redfin (this was 397g)
1 tsp garlic powder
1 tsp ground ginger powder
1 1/2 to 2 tsp chili flakes
2 tsp soy sauce
salt and pepper
2 1/2 tbl cornflour (one lot of 1 tablespoon for processor, rest after)
1 egg
Method:
Chop the fish into small chunks and put into food processor.
Add the garlic, ginger, chili, soy, salt and pepper and 1 tablespoon of the cornflour.
blend for very short amount of time, the fish should still be a bit chunky, not turned into a mush.
Put into a bowl, add the egg and rest of the cornflour and mix.
Using hands make 4 patties
cook in fry pan/bbq flat plate.
Assemble with what ever buns/toppings for fish burgers you like, I use brioche buns (found just in bread isle nothing from bakery) and cheese with bit of mayo for these ones, usually also like some lettuce but this time forgot to buy some.
Server with chips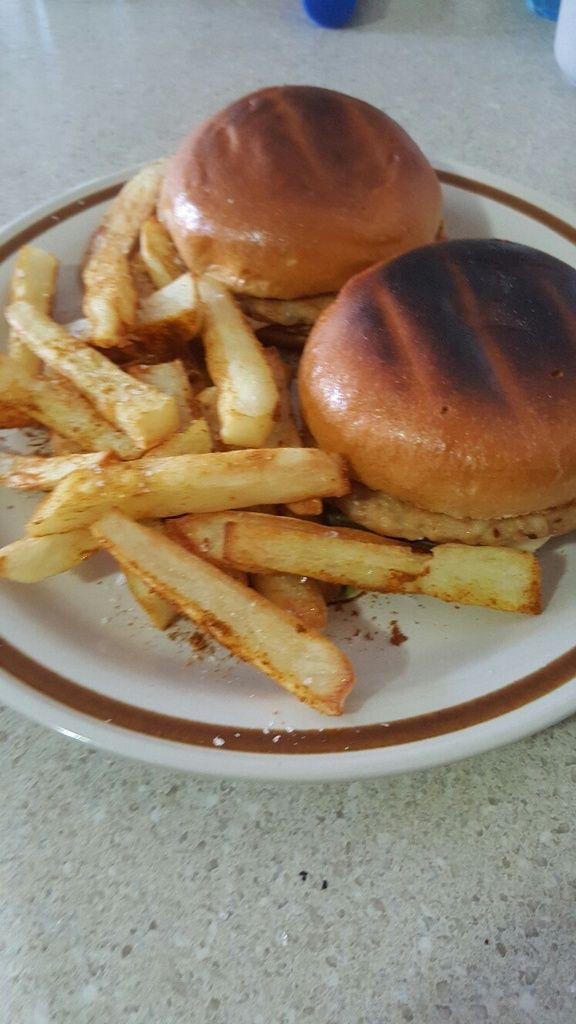 **NOTE** Have not tried this with any other fish, but would imagine would turn out good with any white flesh fish.