Here in WA we have some great metro snapper fishing, and last year I was lucky to break my duck and land a few. I like the small ones to eat directly fried or grilled, but I find the 80cm+ specimens a little dry. Tonight I tried a new recipe on some defrosted fillets (from last seasons 88cm fish) which was awesome, and possibly my most enjoyable snapper meal ever. It is also very quick and easy to cook. I didn't plan this meal but had all the ingredients already, they are pretty common things to have in the pantry or fridge.
Snapper Curry
Ingredients:
2 onions
4 cloves Garlic
1 teaspoon turmeric
2 teaspoon curry powder
700g snapper fillets, deboned and cut into bite sized pieces
4 tablespoons butter
2 tablespoons grated ginger
1 teaspoon mustard seeds
1 can crushed tomatoes
1/2 teaspoon chopped fresh chillis
400ml can of coconut milk
Fresh chopped coriander (optional)
Method
Prep and Cook time - 35 minutes
1. Peel and finely chop the onions and garlic. Mix the turmeric and curry powder and rub the fish with about half the mixture. Reserve the remainder.
2. Heat the butter in a large frypan and fry the onions and garlic until translucent. Then add the ginger, the remaining spice mix and mustard seeds and fry for 2 minutes. Then add the tomatoes and coconut milk and simmer for about 10 minutes.
3. Remove sauce from frypan and place in mixing bowl. Use a hand blender to roughly puree the sauce. Put puree back in frypan and back on the heat until simmering.
3. Add the chopped chilli, stir well then add the snapper. Cook gently for 5 minutes.
4. Serve with rice.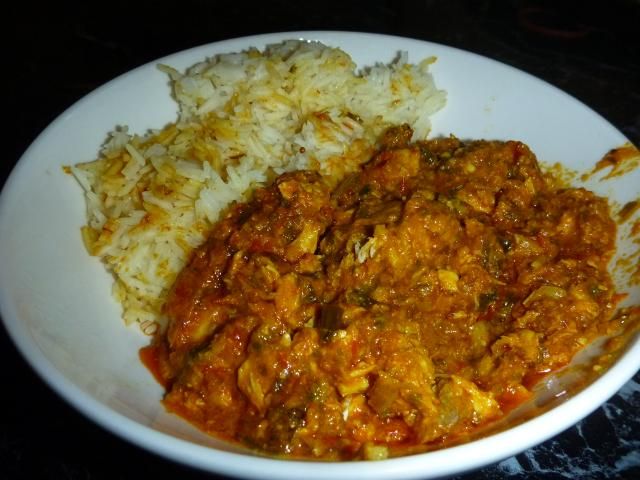 Came from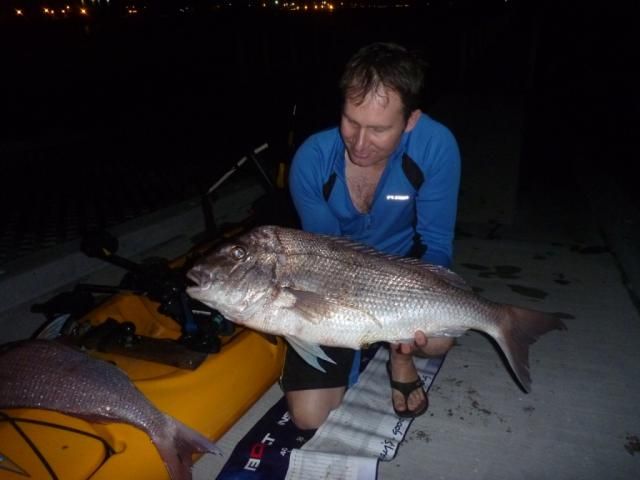 p.s. I caught a giant herring on a popper today : )