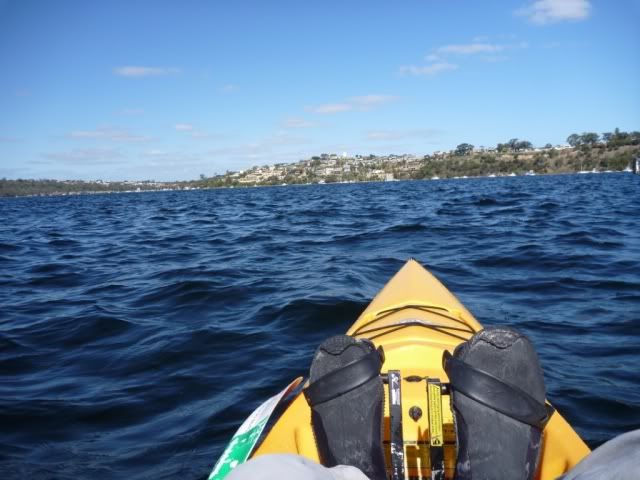 The lower Swan River has been kind to me lately, so today I launched near Blackwall Reach again armed with some bream lures. Launching into some more beaut weather on a tippy top high tide, I was soon drifting along Blackwall Reach peering down into the clear water. As usual, 5 metres below me there were loads of bream , some large ones and some big schools. Blackwall Reach bream are pretty damn frustrating though, and dropping every sinking lure I had right amongst the schools achieved nothing apart from a lone blowie. I did meet two yak fishos in Hobie Revo's, g'day guys if you are reading this.
Moving on, I headed to a different part of the river. After a long fast pedal I realised I'd reached a good spot when a cormorant surfaced next to the yak with a 30cm bream flapping in his beak. Casting the basstrix lures that were so good last week yielded nothing but bitten off tails from the plague of blowies that had returned. I did have two follows from good bream in shallow water, who took off right next to the kayak.
A short stop
I could still see heaps of bream, but they were so frustrating, they just weren't taking lures! Getting a bit desperate I grabbed a few mussels from a floating pontoon and stuck a whole mussel, shell and all, onto an unweighted hook. Casting close to structure, I was immediately busted off by a good fish around a barnacle encrusted pylon. A couple of casts later though and luck was again on my side, a hard fighting 38cm bream coming yakside after a few scary moments...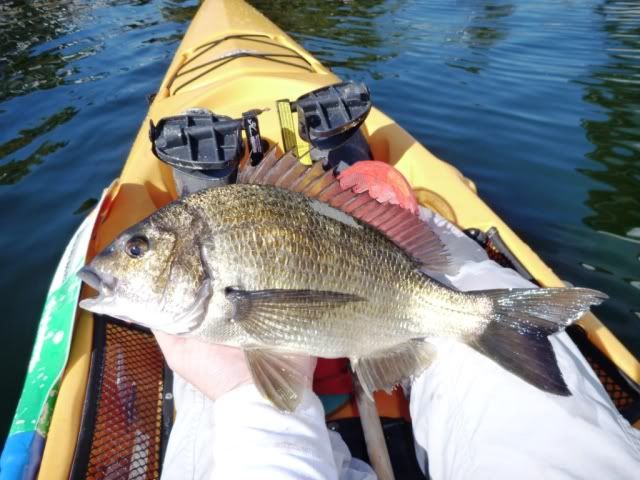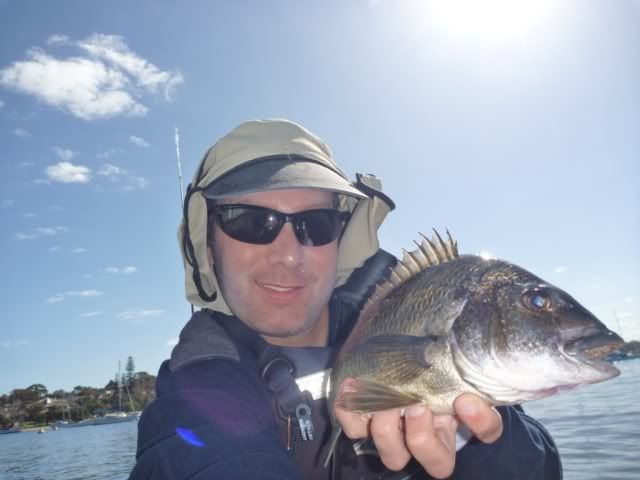 Luck again on my side
Unhooking him, I was wondering why the bream was bleeding so much when I realised it was my blood. I had cut one finger quite deep when collecting the mussels, so when they ran out soon afterwards it was back to lures (which are more fun to use anyway). A blade was tied on and stayed on the rest of the day.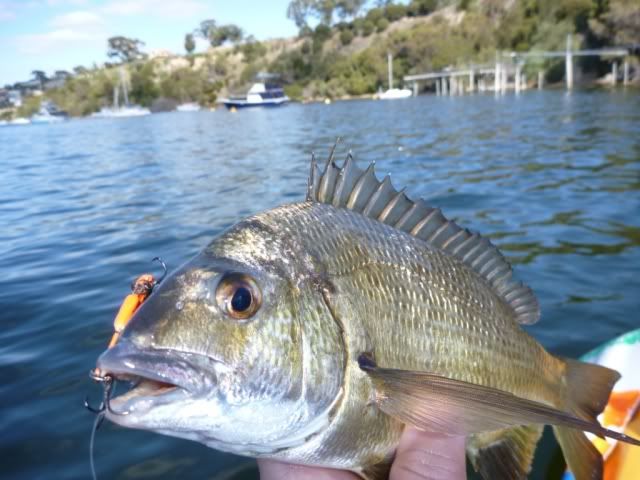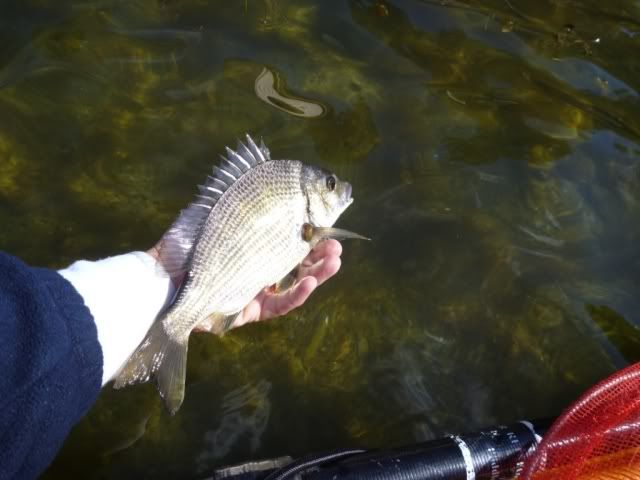 Plenty of schooling bream in the 25-30cm range about – hooking them was hard though.
With the tide now running out, it was like a switch had been turned on and the fish started hitting lures. Four 28-30cm bream were landed after taking the blade in water next to bankside rocks. A lone herring made his presence felt, before I hooked something while bouncing the blade along the bottom...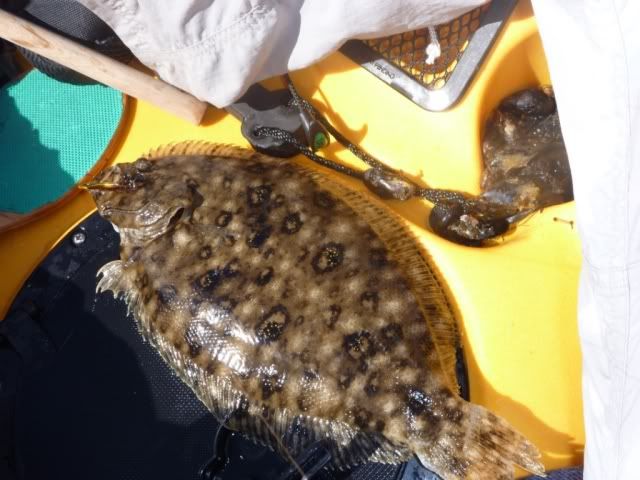 My first flounder on a lure
Soon I found my favourite spot and cast in the exact same place as I hooked that 41cm bream last week. After releasing two fish around 30cm, a 35cm fish took a liking to the blade and put up a hard fight..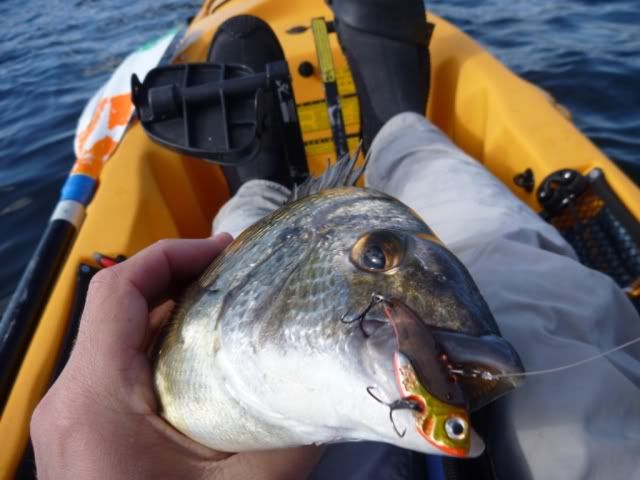 35cm specimen.
So, another great Sunday afternoon and a great way to relax. The lower Swan is quickly becoming my favourite lure spot.