Haha well, not quite an odyssey but close enough for 2 novice yakkers with bugger-all experience! So it was that on Friday the 17th of Feb, myself & my mate Paddy left Sydney at 6am and headed due south-west for the ACT and into the Brindabella Ranges NP for a 3 day trip of camping, 4WDing and fishing. The (very rough) plan was to leave one of our trucks downriver from our campsite and then yak down to it & drive back to our camp. Neither of us seemed to mind the fact that we had no idea what the river conditions were like
or if there were portage options around any grade 4 rapids, downed logs, etc.
I estimated the distance from camp to exit point to be under 5kms. Anyway we arrived at our chosen campsite at around 1pm. Set up camp & dropped Paddy's truck at the exit point. Back at camp we had a swim and after several beers we decided now was a good time to yak down a river that we knew pretty much bugger-all about . We decided not to take our fishing gear as this was more of a recce trip and if we made it through we would repeat it on day 2 with the rods so we loaded some more cans into the yaks and off we went..
Our camp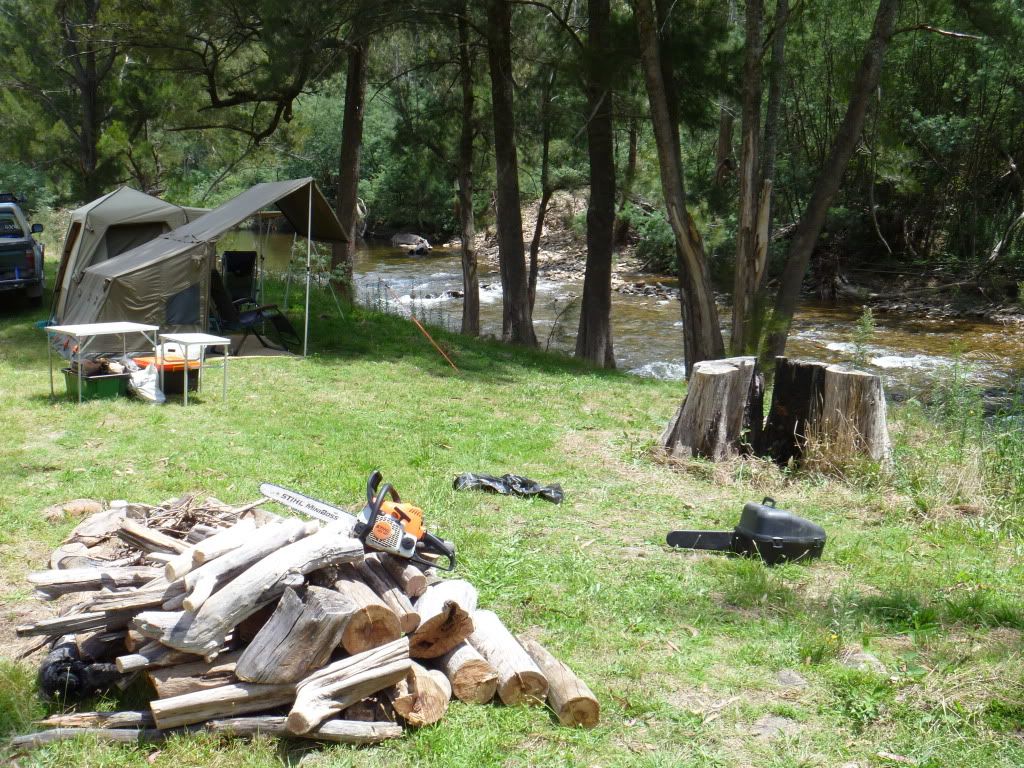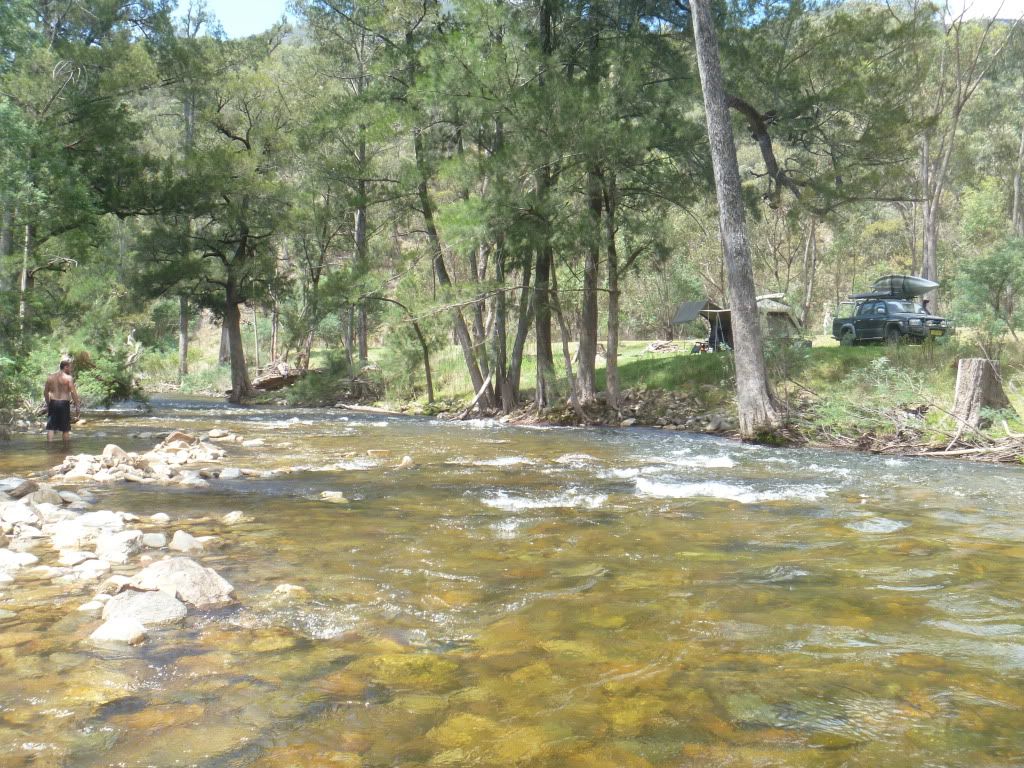 A few metres upriver from camp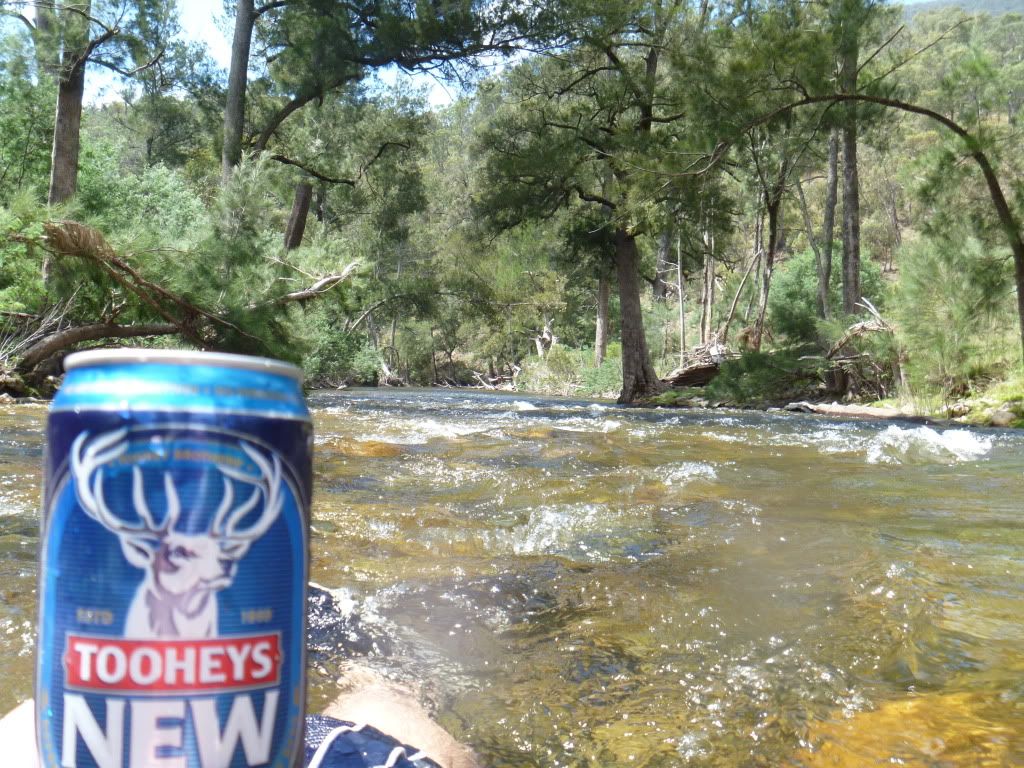 Day1 - Let the yakkin' begin..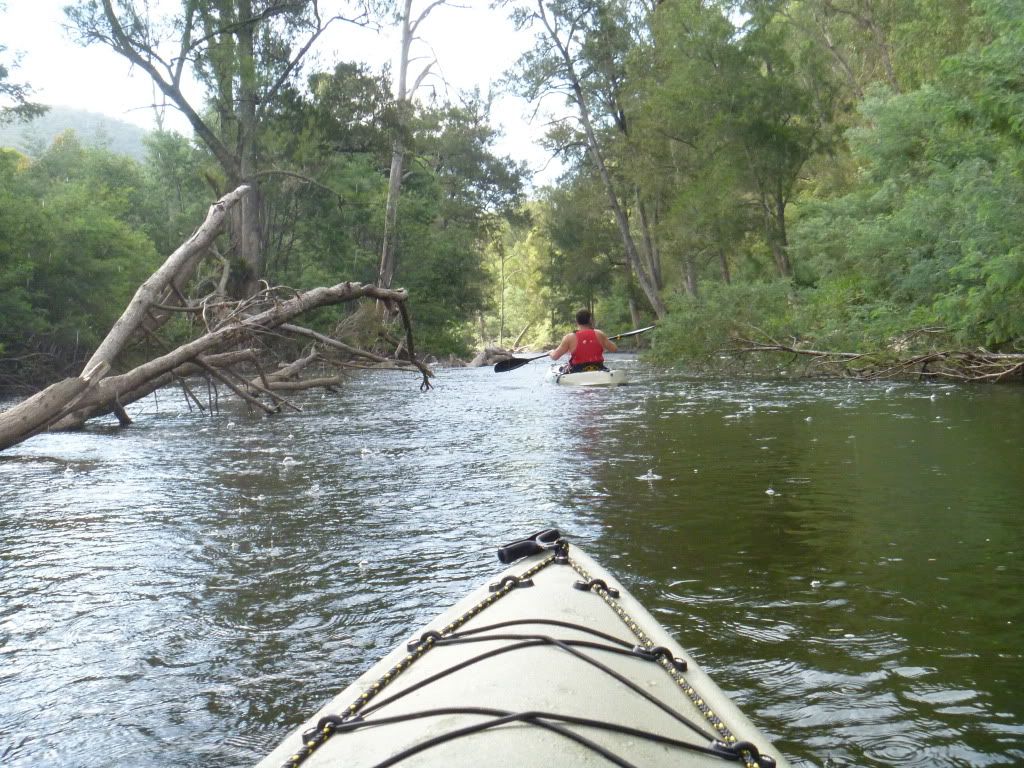 Not 5 mins from camp and the storm hits. Glad I had those cans..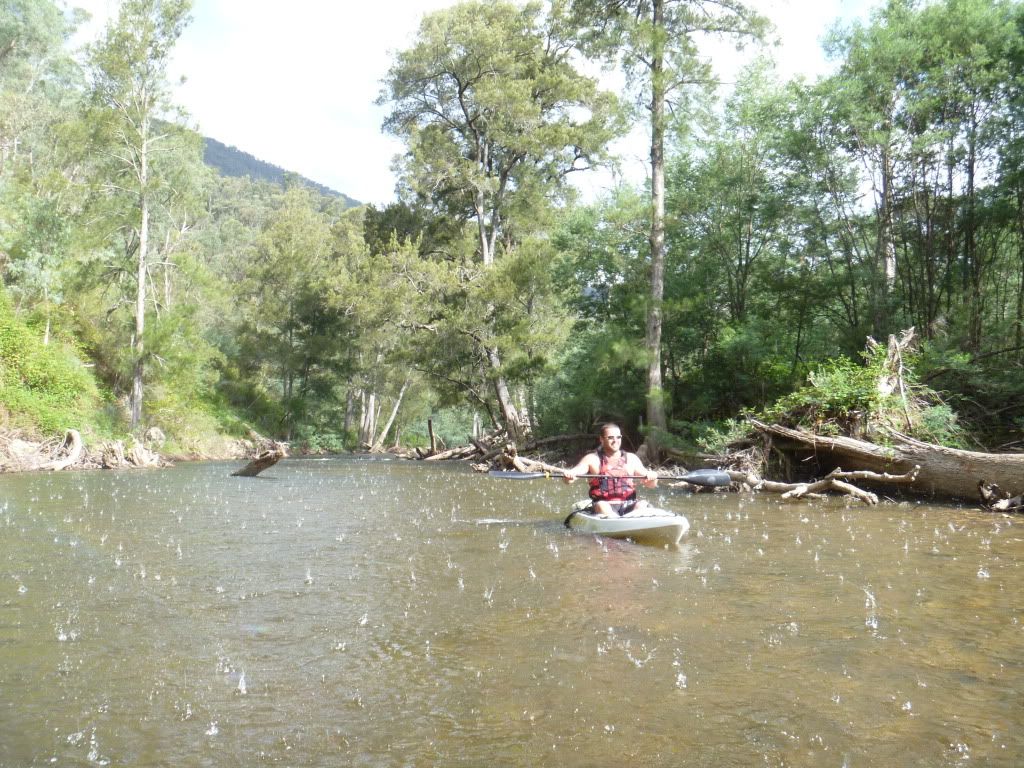 Really felt like you were a million miles from anywhere..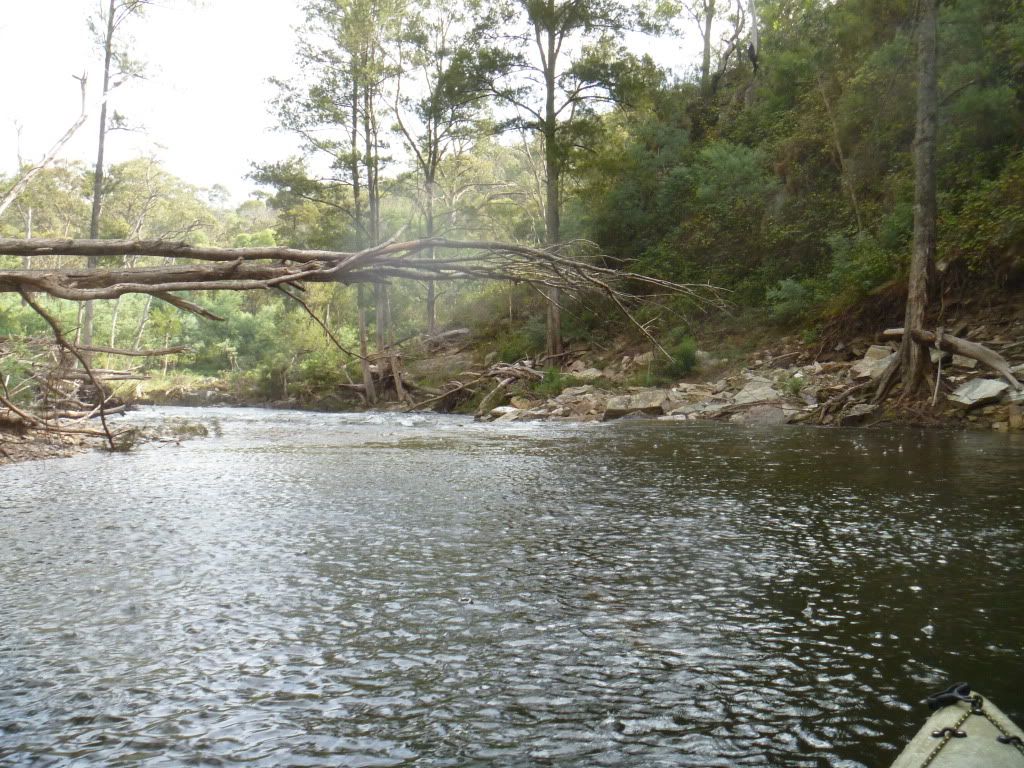 Up ahead the river got a bit louder..I was really flying into this section and if it wasn't for the few cans I had, I doubt I would've risked a photo. Lucky for me I got the shot and was then able to run the yak onto the bank on the right side before I got in too close..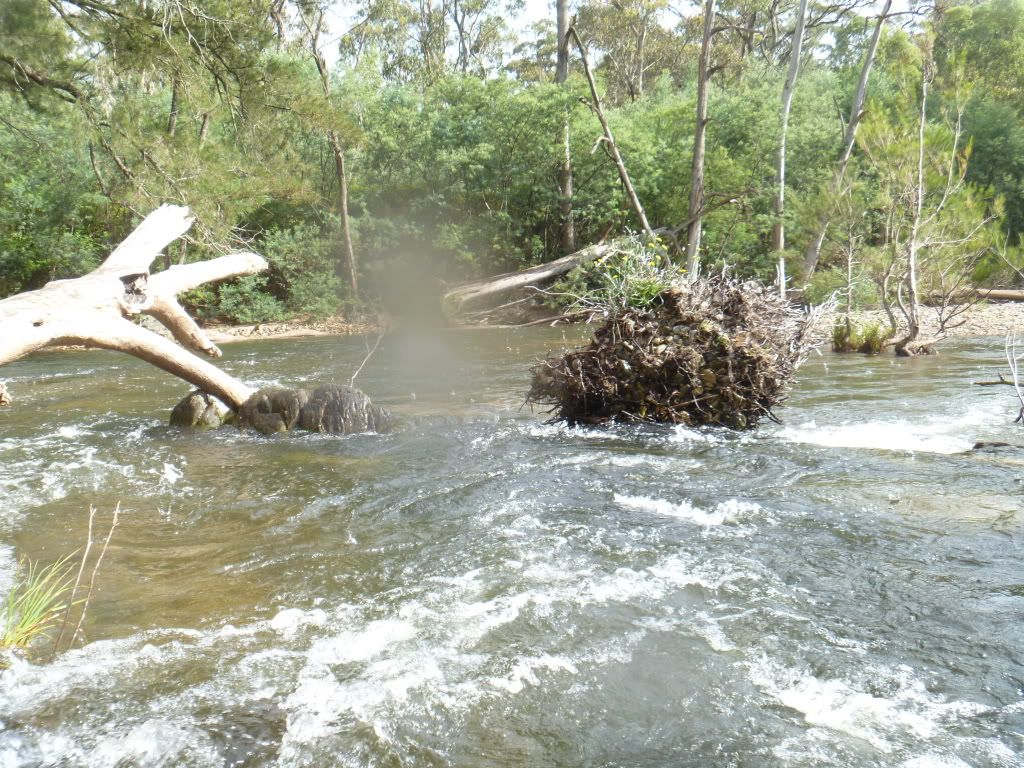 Paddy tips over on some rapids. Didn't lose his cans so it's all good..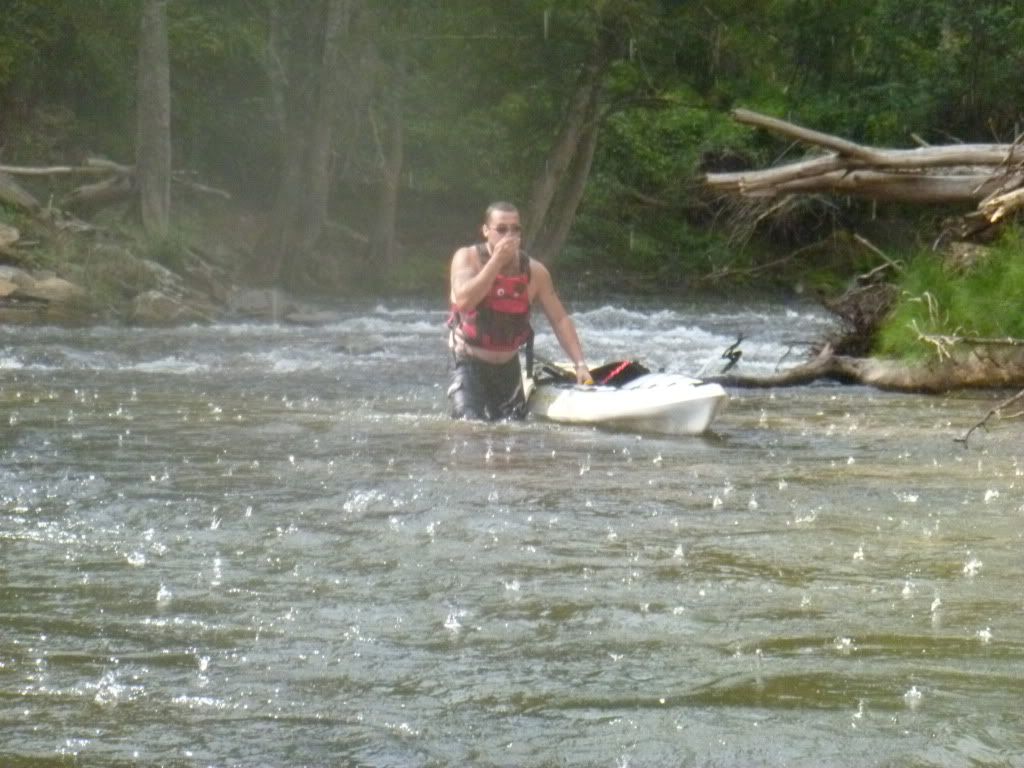 Wisely, Paddy decides to bail & portage it around these rapids..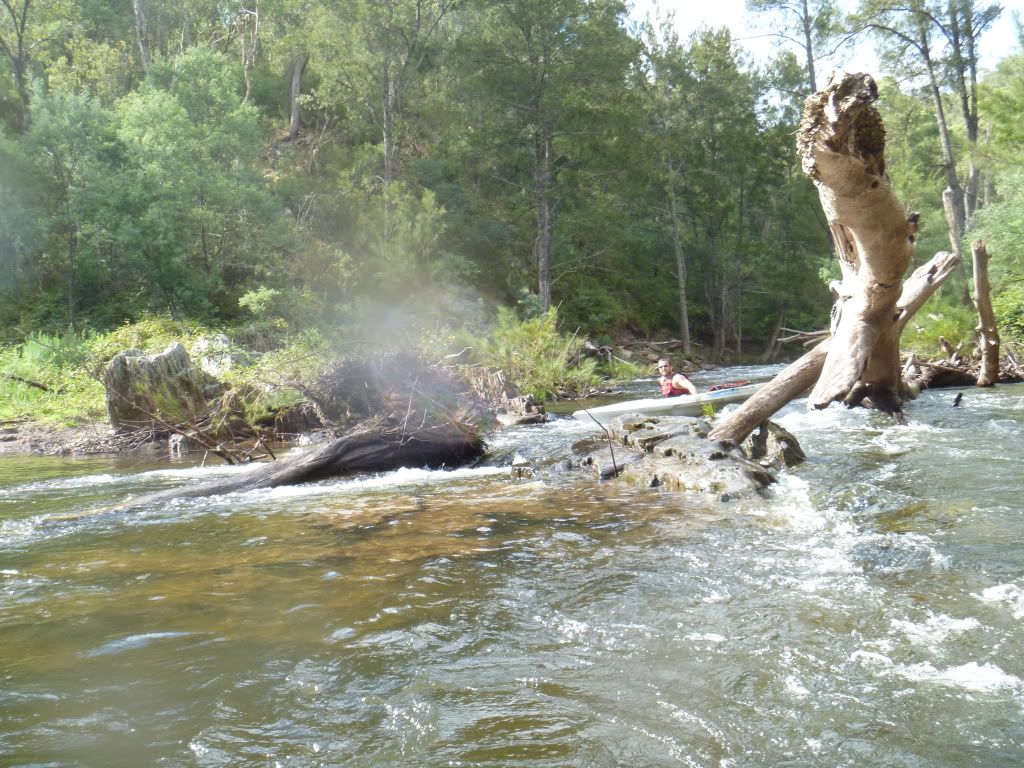 This spot above would prove productive on Day 2.
More to follow..