With so many chapters of Heroes on the Water (HOW) in the U.S and soon to be U.K i thought i would share what's going on...
Most of the posts will be copy paste from the individual Facebook pages from each HOW chapter .. So much going on to help vets enjoy our sport.
Heroes On The Water - DFW Chapter - Frito Lay Outing
It was an incredible day of Kayak & Bank Fishing for our Veterans and their families at Frito - Lay's Lake at their Headquarters in Plano TX. We thank Frito - Lay and their Valor Team for their incredible efforts and support of Heroes On The Water - DFW Chapter! They did an incredible job and served a great lunch! We had the largest turnout since forming the Chapter!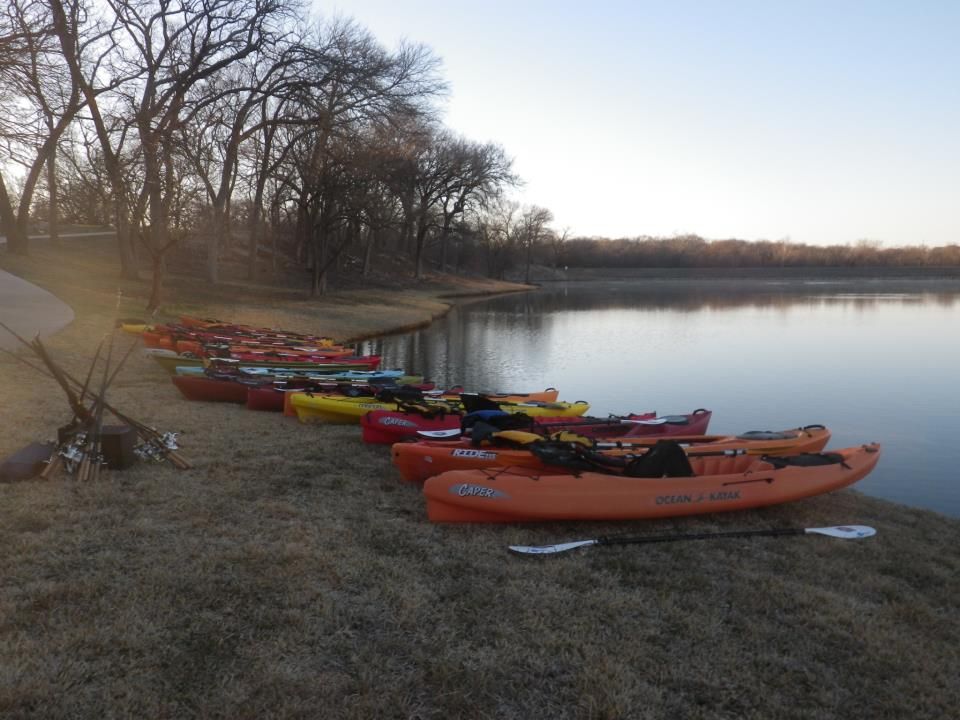 Kayak Dave
http://kayakdave.com/2013/03/02/kayakda ... the-water/
Duct tape kayak!?!?!?! Way up north!??? What do Yankees know about Arkansas Chrome??? Kayak Dave and crew are making a Kayak out of duct tape and racing it in events around the Boston area. They will raise funds for the Mass Bay Chapter of Heroes on the Water. Thanks to Dave and Alex for an amazing engineering feat and supporting wounded veterans!!
HOW New Jersey
Great turnout today from our chapter volunteers at the kayak rigging party! We have to thank the many volunteers who traveled from all over to The Kayak Fishing Store in Wildwood NJ.
stayed tuned for next weeks updates...